Welcome To Carpet Cleaning Sydney NSW: Best Company For Affordable Services In Sydney
Keeping carpets neat and clean is a need for everyone and Carpet Cleaning Sydney NSW helps in doing the same. We are available in Sydney, NSW to make your residential and commercial carpets look stylish and add charm to them. We know that maintaining this charm and style depends on the cleanliness you keep for your carpets. To do the same, we own professionals who know how to deal with water damage, stubborn stains and dirt embedded into your carpets. Also, we are the best name for affordable carpet cleaning Sydney services. So feel free to contact us when you need services to clean your carpets.
How It Works: Follow These Four Steps
You can contact us today for carpet cleaning services and we will arrange everything to make your carpet cleaning service experience better.
Schedule Your Experience: Get in touch with us to schedule professional service for your needs.
Meet Your Cleaning Expert: You will meet your cleaning expert at your place for the service.
Get Professional Advice: Not only do we clean and restore but also give advice on saving your carpet from future stains and problems.
Get The Best Cleaning Service: Our experts will do cleaning work at your place which will be suitable for your carpet.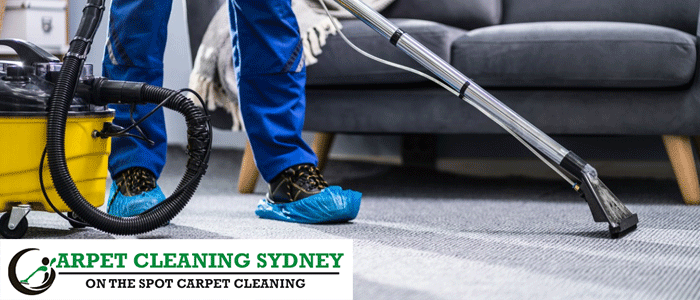 Professional Carpet Cleaning Services By Our Team
Carpet steam cleaning: Carpets attract dirt and many harmful substances over time. We have steam cleaning services to clean all carpets effectively.
Carpet dry cleaning: Sometimes dry cleaning the carpet is an effective and safe option. We recommend dry cleaning after seeing your carpets.
Carpet stain removal: We have a professional carpet cleaning service in Sydney for removing stains. Our Carpet Cleaning Sydney team cleans all types of stains.
Carpet mould removal: We deliver services to clean moulds from carpets. Every property type whether it's commercial or domestic can take benefit from our services.
Carpet deodorisation: Our highly skilled experts add glory to the floor with clean carpets and deodorisation services. Moreover, we are dedicated to using effective techniques for cleaning and deodorising carpets.
Carpet sanitisation: Our broad range of carpet cleaning services is famous throughout Sydney because we have added sanitisation as a compulsory step of our cleaning process. This makes your carpet clean and healthy.
Fabric and Scotchgard protection: Wanted to protect your carpet with Fabric Scotchgard protection? Call us to add a safety layer to your carpets in Sydney.
For standard carpet cleaning Sydney service in NSW, contact us at 02 8599 7164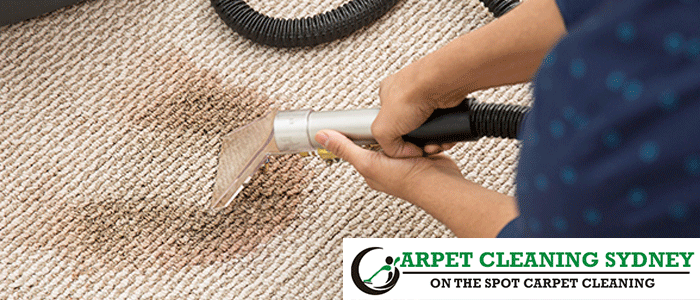 Something Special For You: Making Carpet Owners Life Easy
Commercial office carpet cleaning: Are you searching for a commercial carpet cleaning service? You can take advantage of our cleaning team.
End-of-lease carpet cleaning: Are you a tenant and want an end-of-lease carpet cleaning service? Get in touch with us when you need carpet cleaning support.
Pet stain and odour removal: To remove pet stains and odour we offer steam cleaning and deodorisation service. You can book us for same-day pet stain and odour removal service.
Truck Mount Carpet Cleaning: Our carpet cleaning Sydney team is also available for truck-mounted cleaning. Feel free to call us for a tailored truck mount carpet cleaning service.
Benefits From Our Professional Carpet Steam Cleaning In Sydney
Fungi, bacteria, human skin, and animal dander are cleaned from your carpets.
Our steam cleaning makes your dirty carpets neat and clean.
It minimizes the dust mites on your carpet. One of the best ways for cleaning and killing dust mites away is steam cleaning.
Steam cleaning will kill mould spores.
Steam cleaning will extend carpet life
So it's important to steam clean your carpet every 12 to 16 months to maintain the beauty and original lustre of the carpet. Depending upon lifestyle, and light and dark carpet the frequency needs to be adjusted. Before your carpet becomes excessively soiled try to clean it as soon as possible otherwise soiled is pushed deeper into the carpet and becomes very hard to remove. For deep cleaning, steam cleaning and hot water extraction are highly recommended.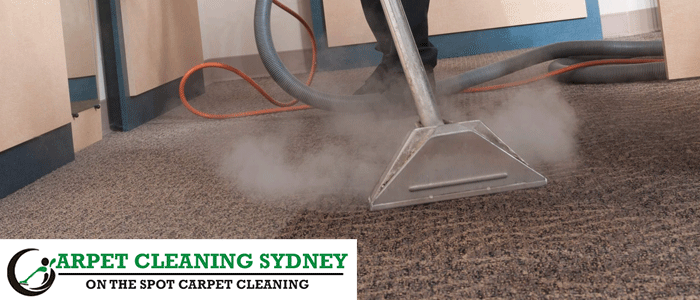 What Makes Us The Best Company For Carpet Cleaning Services In Sydney, NSW?
Following are some reasons for hiring our carpet cleaning services in Sydney because they have made us the best company over the years. All facilities have been added with some purpose.
Same-day carpet cleaning: Wanting on-time quick carpet cleaning service in Sydney? Don't worry, just contact our experts as we offer same-day carpet cleaning services.
Certified solution: Our Carpet Cleaning Sydney team uses industry-approved solutions. Moreover, you can also choose environmentally friendly solutions for carpet cleaning.
Latest technology: To kill germs from deep carpet fabrics, we use modern tools. Thus for a reliable carpet cleaning service contact our experts now.
Pricing: Contact us now for one of the most affordable carpet cleaning services in Sydney, NSW. On calling us, you get pocket-friendly services!
Available: We are 24/7 available for carpet cleaning services. Moreover, you can count on us during weekends and public holidays as well. We serve in all regions of Sydney, NSW.
Are your carpets getting dirty with mud and dust? Hire our cleaners for the finest services and cleaning results in Sydney, NSW.
Reviews
Pocket-friendly
Very pocket-friendly carpet cleaning treatment. Also, it was very easy to contact these carpet cleaners for any queries I had. Will surely take services again!
Got Better Carpet Dry Cleaning
I hired the carpet dry cleaning service and feel very relaxed with the results. Even the carpet cleaner is very helpful in moving furniture before the service.
FAQs
Can you remove chewing gum from the carpet?
Yes, most probably with effective tools we can remove chewing gum from your carpets.
Do you remove alcohol stains from the carpets?
We use the most efficient ways to remove stains from the carpets. So yes we can easily remove alcohol stains from carpets.
Can cleaning solutions affect my carpet fabric?
Yes, some cleaning solutions can affect carpets. But we use non-toxic chemicals for cleaning carpets. Thus no harm is done to your carpet while cleaning them.
Do you offer emergency carpet cleaning services in Sydney, NSW?
Yes, you can contact us for emergency carpet cleaning services. We cover all regions of Sydney, NSW.