You may have kids or pets in your home who keep roaming or playing around, here and there at your home, messing things up or even you can be the one who brings dirt inside the house from outdoors by wearing shoes. There are many products or DIY methods available that you can use to clean your dirty carpets. So, in this article, we will discuss some easy homemade methods to clean dirty carpets. There are many reasons for hiring local carpet cleaning services in Sydney which are given below.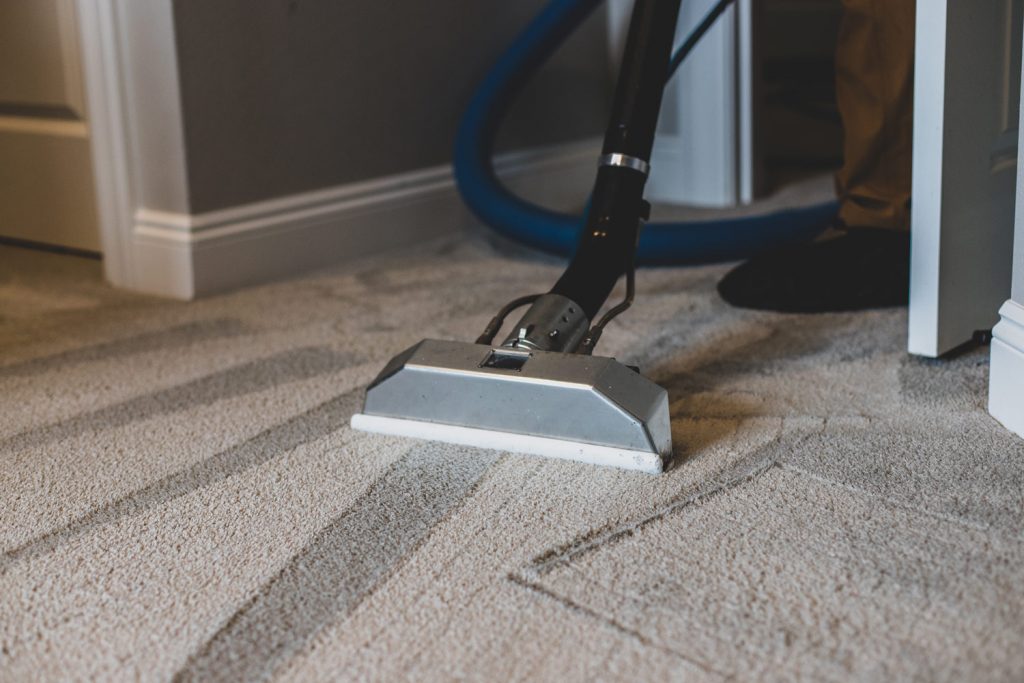 Here are Easy Homemade methods to clean dirty carpets:-
Steam Vapor: Steam vapor is one of the best ways to clean carpets. We all know that water is the simplest way to clean something. Steam vapor can be used as a professional level home cleaner as well as it will sanitize your carpets. Maybe it will be a bit costly or less handy. But eventually, it can be a good investment to keep your carpets clean. The high-temperature steam kills tine mites.
Water, Vinegar, and Salt: Mix two parts of water (eg. 2 cups) and one part of vinegar (eg. 1 cup) in a spray bottle. Then add salt in the proportion of 1teaspoon per 1cup water. This salt helps to bind the stain particles. You can also add some essential oils in the proportion of 10drops per 1cup to the mixture. To avoid staining on the carpet use color-free oils. Lavender is the most preferred cleaning solution. But you can also try different things like lime, and peppermint according to your choice. Then shake all the ingredients well and then spray it on the spotted area and Clean it with a vacuum cleaner.
Baking Soda, Vinegar, and Water: In this process first, you have to sprinkle baking soda on the spotted part of the carpet. Leave it at least for an hour, it's better if you can keep it overnight. Also for a good smell, you can add a few drops of colorless essential oils to it. Then sprinkle the mixture of vinegar and water on the top of the Baking soda and it will start the fizzing reaction. After this pat the area to blot the mixture.
Salt, Borax, and Vinegar: Combine Salt, borax, and vinegar in a bowl and mix it well. Preferably take ¼cup of each and when it forms a paste spread it on the spotted area of the carpet. Then leave it for a few hours, at least wait for it to dry. Then clean it with a vacuum cleaner. If it doesn't clear all the dirt then rub the area with a wet cloth then dry it out with a vacuum cleaner.
Baking Soda, Cornstarch and Cornmeal: This mixture of baking soda, cornstarch, cornmeal, and borax is also one of the easy homemade methods to clean dirty carpets. All you need to do is to mix 2cups of baking soda with ½ cup of cornstarch, after that mix it with ½ cup of cornmeal and if you add 1 tablespoon of borax it will be good too. You can also use 1tablespoon of cinnamon. Blend them properly, you will get a powdery substance. Then, the last thing you need to do is to sprinkle the powder on top of your carpet and broom it after some time.
Biokleen Carpet and carpet Shampoo: Carpet Shampoos and Biokleen carpets are very likely to be used with simple tips Extend the Life of Your Carpet from any expert company. As it contains orange essence or grapefruit seed which are capable of removing stains and leaves no strong odors.
Better Life Stain And Odor Eliminator: Better Life Stain and Odor Eliminator is a very popular spray as it is one of the best remedies to get rid of the strong odors or stains. You can spray it directly on your carpet as it does not have any harmful effects.
Conclusion:-
So, these are the 7 easy homemade methods to clean dirty carpets. Taking care of your carpets will prolong its life and save your money too. Regular carpet steam cleaning is necessary to remove the germs.